From Animal Kingdom, we walked through the Beach Club resort (chocolate carousel) directly to Epcot. We indulged Nick & had beer & brats for lunch. Along the way, we signed the kids up for a Kim Possible Mission.
When Nick & I visited Epcot as kids, it was a bit boring. With a cell phone in hand, we couldn't tear our kids away. They were entertained for hours in Italy, Japan and Norway.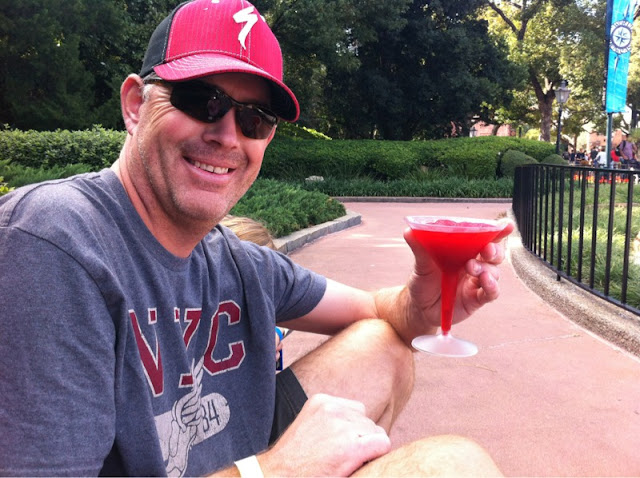 While the kids were busy WORKING TOGETHER, we enjoyed some Grey Goose slushees.
Greta broke off from the mission to meet another princess (Mulan).
Greta & I started walking back to the hotel & tried to find another character. We made it to the front of Alice's line just as the rest of our crew came passing by. I can't say enough wonderful things about the characters. They really were contagiously happy. Since it was going to be a late night, we took a little break at the hotel. The kids wanted to swim, but it was a little chilly.
We headed back to Epcot for our dinner reservation at
La Hacienda de San Angel
(in Mexico). Fabulous food. Great view of Illuminations. A perfect way to end our trip.
Thankfully, the booths were comfy & we weren't far from the hotel.
It was a perfect vacation. On the airport shuttle, another couple asked the kids what their favorite part of the trip was. They replied, in agreement, swimming at the hotel pool - and why didn't swim more often?
I have a few more Disney experiences to share, but I'll save them for after the holidays.