It snowed all day yesterday. If we weren't on Winter break, I'm sure school would have been canceled.
The kids used up all the snow in the backyard for a single snowball.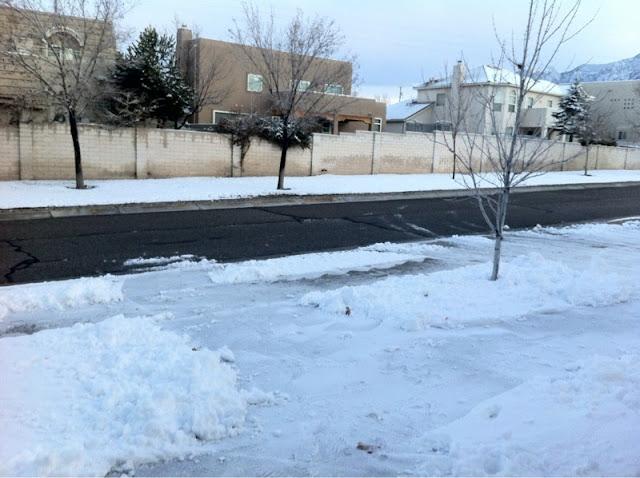 Roads were closed & we fielded several calls after the national news media really built up the size of the storm. I guess it just missed our neighborhood. Nick is hoping the storms resulted in some good snow. All he wants for Christmas is a good ski day!
- Posted using BlogPress from my iPhone