Aunt Jessie & Uncle K sent a little something different our way. It's always a fun day when a care package arrives.
Popcorn is ALWAYS a huge hit here. Whenever we return from a night out, the house smells like popcorn because the kids convince the babysitter that they each need their own bag (there are never any leftovers).
Ready to go in the microwave.
Two minutes later.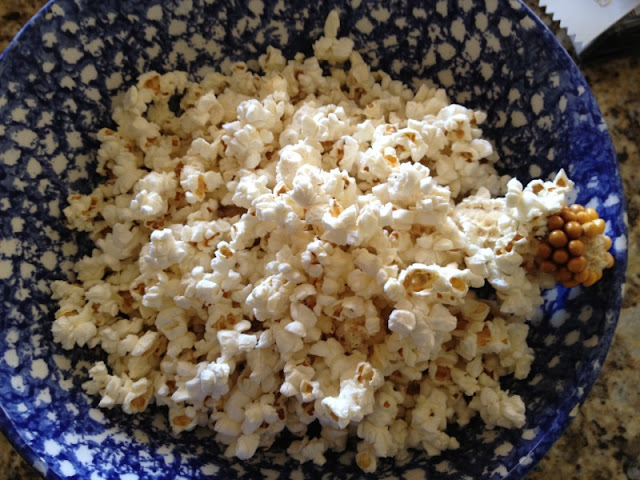 Pretty cool stuff. The kids, of course, prefer the movie theatre style with LOTS of butter. But, I thought this was perfect - and just the thing for an Easter basket (or stocking stuffer).
- Posted using BlogPress from my iPhone