New Mexico struggles with hunger. It is estimated that over 117 MILLION meals are missed each year by low income people in New Mexico. A large number of the hungry are children. For a state that only has about 2 million people, that's a staggering number.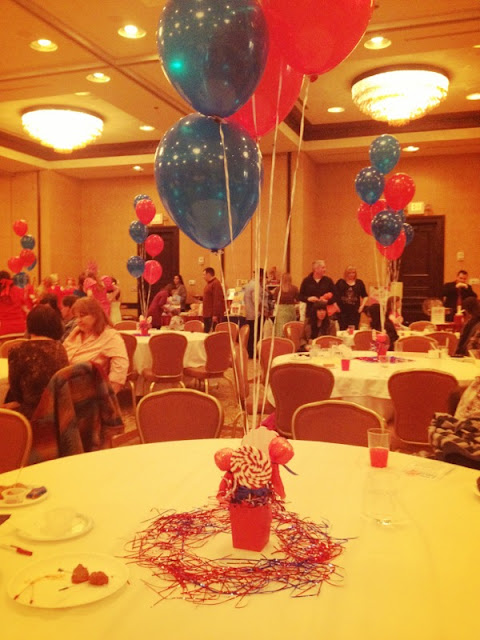 There are a number of excellent non-profit organizations that serve the hungry. Ella's Brownie Troop did a community outreach project for one local organization and will donate a portion of their girl scout cookie sales to the organization as well.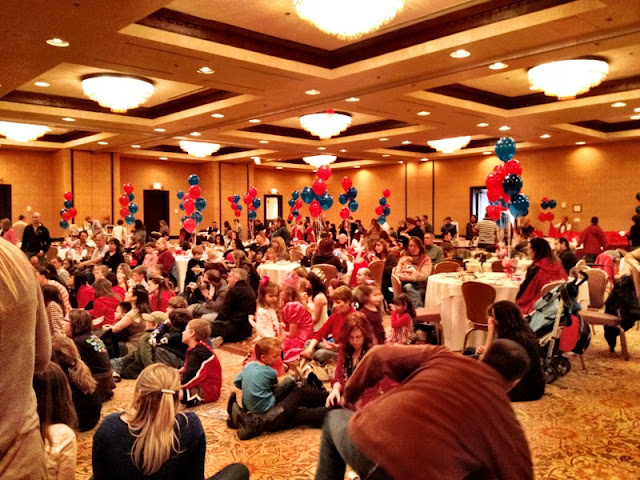 I joined the Junior League of Salt Lake City over 10 years ago & loved learning about the community needs and meeting some very interesting & accomplish women. I rejoined in Albuquerque this fall. I was placed on a fundraiser - Red, Wine & Blues. This year, they added a kids event. I was working the event, but Nick brought the kids to the indoor carnival. They loved it.
If you were curious, this is how far $75 can go with food purchases at a food bank.
Our committee was at the hotel all day converting the kids event into a swanky evening party for grown-ups.
I was working ticket sales, so I'm loving seeing these photos of the finished event. I didn't get much time in the ballroom.
Of course, there was a silent/live auction. Those boots were a hot wish list item! Nick put most of our tickets into the
fat tire bike
raffle. Of course, we didn't win (but we left with a kids birthday party package & a restaurant gift card).
For food, we had 15 local restaurants serving samples of their food. It was fabulous!
It was a LONG day weekend of prep work. My feet still hurt. But, I think both events were a success & I can't wait to hear how much money was raised.
- Posted using BlogPress from my iPhone